Get Inspired: Introducing Featured Projects
Big data offers cognitive scientists the opportunity to study human behavior and cognition in unprecedented ways.  We at the Center for Data on the Mind have already begun to provide the cognitive science community with invaluable data resources and helpful tutorials.  Our applicable fields categorization system can help guide researchers to the right dataset for them, but researchers who are new to this perspective may still be left wondering how to get started, how to deal with the new challenges of big data, and how to take full advantage of these unprecedented opportunities. We see providing this inspiration and guidance as the next major step in our mission.
Taking this next step, we're proud to introduce Featured Projects, a series of interviews with researchers who are actively bridging the gap between big data and cognitive science.  We're reaching out to researchers across disciplines and experience levels to ask them about their experiences. We hope these interviews will provide inspiration, prime creativity, and give useful advice on every stage of the scientific process.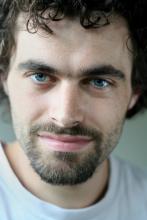 For our first Featured Project, we interviewed Tom Stafford from the University of Sheffield (right) about how he used records from massive numbers of players from an online game to study skill acquisition. Read the full interview to hear about his recommendations to new adventurers in big data, his experience dealing with the peer review process, and more.
We're already working on more Featured Projects, and we'll be rolling them out every month or so to reflect the range of exciting work being done across cognitive science.  If you have suggestions about future Featured Projects, share them with us using our General Suggestions form -- we'd love to hear about them.